Making retirement living affordable: the role of shared ownership housing for older people
We are pleased to draw your attention to the latest report in the HAPPI series on housing our ageing population, launched in the House of Lords on Monday, 16 January 2023.This APPG on Housing and Care for Older People Inquiry co-chaired by Lord Best and Peter Aldous MP, sought to assess the potential of shared ownership for an ageing population. Its resultant report, 'Making retirement living affordable: the role of shared ownership housing for older people' is based on evidence sessions and written submissions to the year-long Inquiry from shared owners, housing providers, housing organisations, academics, lenders, regulators, advisers and housing experts.
Sponsored by Housing 21
Sponsored by Housing 21, this SO-HAPPI report by the Smith Institute was formally launched on Monday, 16 January 2023 in the House of Lords. Lord Best highlighted that with modifications, shared ownership could be a game changer in making 'right-sizing' an affordable option for thousands of people. Speaking at the launch he said:
"Our inquiry recommends stronger consumer protection, access to good advice and a simpler grant system. With these changes, the shared ownership model could achieve the breakthrough needed to help large numbers move from family homes to more manageable, accessible, energy-efficient homes and enjoy companionship and active later life."
The report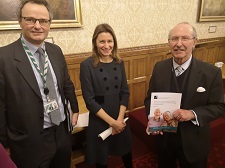 The report highlights and evaluates the key issues concerning the development of the market for shared ownership for older people, with particular regard to the government's current Older People's Shared Ownership (OPSO) scheme. On the key issues around stronger consumer protection, better product awareness and understanding, resales and 'staircasing', the report links to health and social care, planning and design. It also comments on the current situation and sets out 24 recommendations for improving the offer and supporting the growth of the sector.
JEREMY PORTEUS, CEO AT HOUSING LIN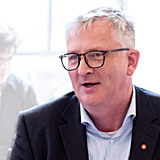 The Housing LIN's Jeremy Porteus was privileged to be an expert member of the APPG SO-HAPPI Inquiry Panel. He said:
"We need to see a greater diversity of choices in our housing for an ageing population. To achieve this, the previous HAPPI report primarily focussed on age-friendly design and architectural quality. But this Inquiry report reminds us we also need to improve the range of tenure options and, in particular, the potential for an increased market share for shared ownership products that older people trust and want. Importantly, the SO-HAPPI report makes a forceful argument on how this can be delivered to boost the market."
MORE INFORMATION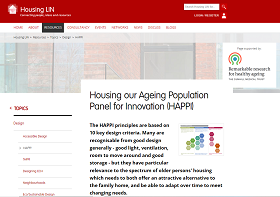 If you found this of interest, you can find all the HAPPI reports on Housing LIN's dedicated webpage here. 
And if you would like to share your experience of com
missioning, developing or managing older persons' shared ownership, we welcome a blog or case study ab
out your scheme to share further good practice examples accompanying the APPG report. Email us at info@housinglin.org.uk